Good Morning,
First off, I've missed you.
Secondly, no I have not fallen off the face of the earth.
My time has been pulled in other directions work wise for the past few months. All good stuff and busy stuff but I realize how much I miss writing to you each week. In fact, the sabbatical has been a good thing as it has reminded me how this aspect of my work feeds my soul, is my form of creativity, and most importantly is a form of connection in this oftentimes frantic and frazzled world of ours.
So, I am back… with a few more goodies to share with you.
So, let's begin.
Wow! What a week it has been. I go to NYC every month for work and as I packed last Sunday for my Monday flight, there were those little whispers of "don't go… maybe this coronavirus thing might get bad" along with my Mother more loudly saying "DON'T GO!"
I decided to go and within 24 hours it began. The Governor of NY creating the containment center 15 miles from where I was, the White House news conferences, the nearly empty hotel, the waiter telling me stories from other guests with family in China, etc etc etc.
Let's just say things got a little frantic….and Mom is always right.
3 hours before my flight home Thursday, I received a note from a colleague explaining the health department's request in Wisconsin of people returning from NY to voluntarily self-quarantine for 14 days. As my niece rushed to the store for me prior to packing her things (AND MY DOG BIRDIE) up to head back to her parents, I started to cry. Things felt scary and even worse…out of my control.
Can you relate?
The thing is there will always be things we can't control…and things we can.
So, as I sit here on day three of my self-quarantine I am struck by a few things.
I thought I was going to feel isolated. Quite the contrary. I am connecting (virtually) with friends I haven't had a solid conversation within months. I call them "virtual parties" 
My appreciation for my neighbors has grown immensely. Flowers at my door requests to run errands, check-ins via text. My cup runneth over!
I am able to dive into work without the distractions or breaks in my schedule with commitments that were scheduled out of habit rather than clean desires.
I'm sleeping better.
My cupboards are really organized and clean… freezer is next on the list!
In a way, this major change in our country and the way we live has offered an opportunity to craft a different way of being and connecting even if it's just temporary. So why not embrace it?
Change happens every second of your life. Sometimes we notice it, other times it sneaks past us. In addition to the sweeping changes around the world over the past few weeks, I also experienced two other changes.
A friend and neighbor moved out of our building. She was a foundational element to our community here and even though she only moved one mile away, it's sad.
A trusted colleague recently moved on to new adventures within her work… and her departure leaves a gap in the fun we had.
The thing is, both these events are completely out of my control yet caused me distress. I realized they were simply examples of the deeper trigger of my emotional pain which is my dislike of change. As you know, however, fighting with reality is never a winning game.
So instead, I've decided to embrace change and to look at ways in which I can use the shift in my current reality to bring in greater amounts of joy. When things shift and you're feeling an empty space, it's simply an opportunity to get excited and intentional about what you want to bring into the void.
One thing, in particular, I have been playing with over the past several weeks is a fun new app called SoundCloud. It has numerous categories that include music, coaching, and interesting lectures. If you are part of my community you've been seeing new recordings each week from me (and if you aren't in the community come on in by clicking here.)
These recordings are similar to podcasts and simply another avenue I've found to share what's on my heart and mind and hopefully offer support during moments of conflict within your own life experiences. You can click here to access my SoundCloud channel.
In closing, I treasure you as part of this community that has evolved over the past several years. I am so happy you are here. With my mini-sabbatical, I am back recharged and energized with new ideas and possibilities I am putting into play. Sometimes the voices in my head pop up and say "why bother writing again this week Meg. Who knows if anyone is reading or listening." What I have realized is the reason I write this is it feeds my soul. That's it. If you or anyone else reads it that is the cherry on top and such an honor.
As you navigate the coming weeks, I hope you experience deeper connection versus isolation and new ways of bringing joy into your life. I've included a few links below to help.
So here is to this beautiful life, surviving the storm, and living with an open heart and mind.
Love,
Meg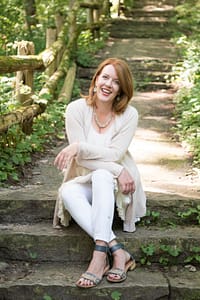 Click here to listen to my new SoundCloud recordings.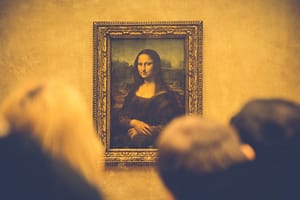 Grab a cup of tea today and tour any of these amazing museums around the world.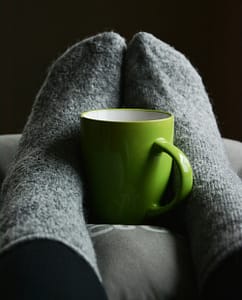 Great article about not letting social distancing steal your joy.