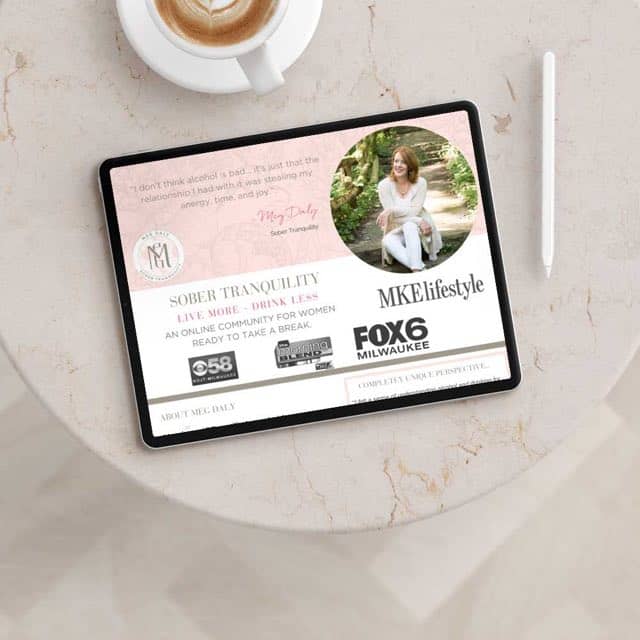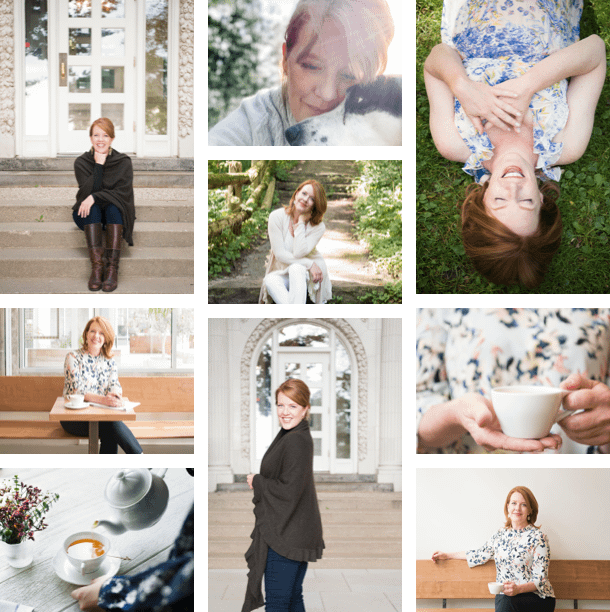 Interested in a quote or interview?
If you are interested in a quote or interview for your upcoming media segment or article I'd love to help. Fill out the information below and you'll hear from me shortly.
It's no surprise Americans are drinking more during quarantine. But can you actually feel better without drinking alcohol?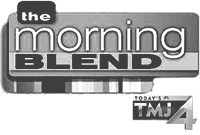 Why you should look at Reexamining Your Drinking Habits.
Image credit: Tiny Buddha



"MY GOAL WAS TO TAKE A BREAK."​
"I had been struggling with daily wine drinking and was tired of the bad sleep, anxiety, and hangovers. I wanted to really take a look at what fueled my habit and find out how to break it. Meg's Live More, Drink Less program was awesome in helping me achieve my goals. Throughout the program, Meg gives concrete examples of how to kick the habit and how to moderate and become a more mindful drinker. I can't thank Meg enough!
"I WASN'T SURE I WOULD MAKE IT."​
"When I was on day 7 to 10, I wasn't sure I would make it. All I was thinking about was when day 30 comes I'm buying a bottle of wine. Now I have no interest in having a drink. Your daily pep talks keep me inspired. Love this journey. Please keep the daily talks coming."
"COMPLETELY UNIQUE PERSPECTIVE!"​
"I felt a sense of understanding alcohol and drinking for a completely unique perspective. This program uplifts you, gives you new insights other programs won't, and sheds light on new aspects of drinking I never thought or heard of before. It has brought me so much sense of peace that I never thought I'd find."
"I'M FEELING AMAZING."​
"Sleep is a big one for me. Sometimes, I wake up with a headache at 3 am but this morning I'm feeling amazing! Thank you so much for this! One thing I've enjoyed the last two days is the ping on my phone from you a little before 8 am. Waking up with a smile and excitement to listen to your message."
"WHAT AN AMAZING JOURNEY"​
"Live More, Drink Less has been such a gift to me! Meg's daily tidbits, tools and stories help support my goals and get me through any challenges. Meg's calm, soothing voice embodies tranquility. What an amazing 30-day journey!"
During the COVID Pandemic Meg found herself relying on her nightly date with Mr. P (Pinot Noir) a bit too much. In fact, she couldn't remember a night where she hadn't had at least one glass of wine. She wasn't an alcoholic but instead someone who was relying on the habit of alcohol to cover up overwhelm and stress. It wasn't that alcohol was bad, it was her relationship with it that was stealing her time, energy, and joy.
A phone call one morning from a friend changed everything as they embarked on a 90 day experiment living an alcohol free life. Meg began creating daily audios and homework to keep them on track and before she knew it, she blew past the 90 day mark without even realizing it. Word began to spread about her results and quickly the Sober Tranquility community began to blossom.
What's different about Meg's approach is the focus isn't on "giving up alcohol" but instead directing the focus towards the cultivation of more joy. After a 30 day reset where members release alcohol completely, they then make an intentional decision on whether they want to continue living alcohol free or moderate.
Create the Life You've always dreamed of
with easy to implement experiences
The Happy Hour Survival Guide
Whether you want to take a break from alcohol, overeating, or if you are just over the drama in life, get inspired with my favorite things to do instead of your familiar default choices and coping mechanisms when life becomes just too much to handle.
Take the Quiz: What kind of drinker are you?
Why do you pour that glass of wine? Believe it or not… it's not always about the alcohol…
Get ready for 5 days of soul-nourishing, palate-pleasing, feel-good alternatives to the nightly cocktail and wine.
Take a Break from alcohol with the 30-Day Reset
Highly sensitive people's empathy can sometimes lead to overwhelm… especially when they forget to practice TLC for their minds, bodies, and souls. The 30-day reset helps you cultivate contentment so you can start feeling better, looking better, and living better. Are you ready to step into the most exquisite forms of self-care?Join me and this wonderful community for 30 days to joy, better sleep, and peace.
Tranquility Talk explores the magical (and sometimes elusive) art to feeling good. Episodes focus on the cultivation of contentment through things like tenderness, simple pleasures, mysticism, and community. Releasing the "me, myself, and I" vibe and embracing meaningful connection at times requires courage. Courage to be with yourself… the happiness, the pain, the fear, and the joy.
An oasis of calm for your body, mind & spirit
This week's episode is all about letting go of perfection, worry, and overwhelm in 2021 and embracing contentment, resiliency, and coziness.
Join me as I speak with stylist Jenny O'Donnell about what it means to really get up, dress up, and show up to life each day.
Choosing to love yourself is not always easy. Everything changes when you choose to begin everything from the space of love.