"I just wanted to let you know how marvelous you did today! You stole the show for sure! You are so authentic and a natural – people really loved your message! I heard only positive comments and how soothing you were and how they connected with you. I am so proud of you…you rocked it!! ?
?"
"Meg Daly is a Star! in my book. Meg is a wonderful speaker, quickly establishing rapport with her listeners. She has a great sense of humor, and often pokes fun at her herself. I believe this is one of Meg's speaking gifts that makes it so easy for her listeners to relate to her. I always appreciate Meg's up-to-the-minute awareness and knowledge of current events, research in the fields of study that her topic pertains to, and the way she expresses her knowledge to empower others.
Meg Daly is a favorite speaker here at Unity Center in Milwaukee."
"Meg focuses not just on professional development, but rather on the whole person. She was generally interested in learning about me as an individual (personal, professional, spiritual, etc.), so she could make individual-specific suggestions for development and growth."
"PUT IN THE WORK" BY JESS VENTO
I've been seeing my coach for a year now. I have homework. At every session, we talk through whatever is going on or on my mind and she helps me figure out how to navigate my brain through itself.
She helps me be a better me.
She pumps me up when I'm feeling down about something.
She helps me believe I can change the world.
She helps me change the world.
At the beginning of the year, I wrote my Manifesto for the year. A manifesto is a declaration of intention. I just re-read it. While I'm still working through it, I've been very dedicated to it.
What does that mean for me? It means that when I wrote it in January of this year, I meant it. That I wanted to do things, so I set the intention and then put in the work to make those things happen.
It's awesome when you look back on something and it works out just as you imagined.
My coach is awesome.
"Meg….You Rock Girl. You really get it!!!! "
"Honestly, reading through your e-mails is my five-minute break in the week. I have two toddlers running around while my husband and I both attempt to work eight hour days from home. Of course, we are so grateful for the opportunity to continue working and we love the time with our children, but there are very few moments of "peace". It's funny how even reading about that relaxing cup of tea or crisp fresh bedding can bring me to that place of tranquility, so please keep doing what you're doing. The impact your last few posts have had on me is far greater than I ever would have expected." 
"Meg's Calm course is amazing! Through live video classes, Meg creates a nurturing and creative space to turn down the volume on life's anxieties and turn up the volume on living with joyful intention. My sleep improved and I found myself living with more ease and contentment ! I highly recommend Calm Home, Calm Head, Calm Heart." 
"What a Godsend! Meg's Calm class came at just the right time in my life! Meg's incredible energy, positivity, wisdom and guidance is so transcendent. She helped me transform obstacles into life adventures all while learning to stay calm in the process! Her group program was so enriching and she brings the participants together beautifully. Now I have formed forever friendships! Thank you Meg for your empowerment! – I am truly grateful!" 
"Intuitive. Insightful. Inspiring.
I'm not sure you can ask for more from a coach, but Meg is even more than that. She's as genuine as they come, and she'll challenge and support you in unique ways, both personally and professionally. We checked our egos and reservations at the door, and Meg helped our team create for ourselves a refreshing, motivating, and more productive new outlook.
Can't thank you enough, Meg. We're hooked."
"Meg Daly is Jay Schmidt Group of Keller Williams "go to" Life Coach. She has met with our sales team to unlock their true potential, provide support and guidance to resolve issues and facilitate inter-team communication. She is a master of her craft and I highly recommend her services."
Hello friend.
I have a story to share that I hope will make your day.
While I have been quiet for a while, I have been working on things. I landed a new job last week in Milwaukee! Yeah! (Can we please hang out?!)
But the best part is I pulled out my notebook from the seminar I went to a year ago. I was reading the section on manifesting and what I would want my next role to be.
I found it, almost word for word! I am going to work for Stella and Chewy's. It's all about dogs (yes!!) and I get to bring them to work!I am hoping this is my last job as I can't imagine a better fit for what I am passionate about.
Thanks Coach Meg! You work small wonders in ways you might not see every day.
All the best!!!!
"The way you talk, it was as if I had a friend speaking to me on that stage!"
"You were a breath of fresh air and honestly just what I needed to hear."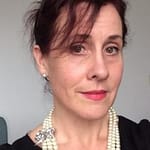 "How do you move from "I want to be" to "I am"? There are many barriers on the transformative road to "I am" and most of them are life experiences we have internalized. Meg Daly is a clarion voice of reason and connection. She starts with you where you are and guides you to deeper ownership of your values, creating a vision of what you bring to the world, and how to internalize a new concept of yourself. Her coaching and guidance key sources of my daily understanding of who I am and what I contribute to the world." 
"Meg is a perfect match in so many scenarios. Recently she spoke at a FOCUS meeting, leaving us quite energized as we continued our day. In existence for over 20 years, FOCUS is a Northshore networking group of members who own their own business or in a capacity of upper leadership management.  In 30 short minutes, Meg laid the groundwork of how to enhance our lives, our work and ourselves. She shared her own personal journey and the steps she took to make it real. Myself and the FOCUS membership would highly recommend Meg for your workplace or personal life…….sometimes the place we are used to is NOT where we belong." 
"With her magic facilitation Meg Daly created a wonderful workshop odyssey for me! I felt effervescent hope and inspiration bubbling towards meaningful, creative and impactful transformations! I left feeling more zestful to move towards my life's paths and purposes like a stone unstuck by a swift stream's current and free to dance down the waterway carried by fast flowing renewed directions. My gratitude for this sparkling buoyancy Meg!"
"Meg has coached my staff, and I have seen those people grow professionally and personally. They come away from coaching with an enlightened perspective – -and they are energized with a renewed sense that they can do anything! The results of the coaching are clearly visible to me as I can see the positivity in those who know her. I have been extremely pleased with the results I see in those on my team who have coached with Meg."
"Meg, thank you for hosting the Circle class–this experience has truly changed my life! Your guidance and facilitation have been so comforting insightful, and reinforcing, your chapter summaries have helped charge powerful discussions and reflections, and our group Circle energy has been a gift to all of us participating, as well as to the others to whom we are sending healing energy. I will take the ideas, exercises, and meditations with me throughout my life as I make new wishes and create my new reality again and again! Thank you from the bottom of my heart!"
"When I started working with Meg I had two very specific hurdles to address in order to move my new business from "plan" to "Action". An attentive listener, Meg asked very specific questions and was able to offer insight allowing us to arrive at "next steps" that, in just a few sessions, served to clear my mind and my path. Meg has provided a service that I will forever be grateful for as I now take my business to the next level with confidence."
"Meg helped me to successfully tackle issues that have been an ongoing source of stress and frustration in my life – lack of organization. She helped me to see the forest through the trees and gave me a map for how to find my way through the forest. I felt completely at ease talking with Meg. After our first conversation, I felt tremendously motivated to get started on my new game plan. A month later, I am still motivated and I'm making great progress. Through our conversations, she helped me to come up with simple strategies and as a result,there is less chaos. She is incredibly perceptive and has this ability to ask questions that help you to rethink the issue at hand. It was a very empowering experience. I cannot possibly thank Meg enough for the help and tools she has given me in tackling a seemingly insurmountable problem."
"I chose to work with Meg Daly in order to help me start the new year with an improved career focus. I thought this was going to be an opportunity to gain career counseling, but found it to be so much more beneficial. She was very insightful about redirecting my focus and able to help me develop a more rewarding personal goal. The discussions that evolved allowed me to better understand what I personally needed to work on in order to really achieve my goal. I truly believe I will continue to benefit from her guidance and found working with Meg to be a very positive experience."
"I recently participated in The Circle with Meg Daly & Laura Day, and I can honestly say that it's changed my life. None of this is rocket science but to go through the process with a collection of other motivated souls has really been a gift. I started the course with the general idea that I needed to find a way to generate more income. We all zero in on one wish/new reality at the beginning and then work through the various roadblocks and obstacles that we put in our own way. Having never really loved any job that I had held previously, I wasn't exactly looking for fulfilling – I was looking for pay-the-bills. However, one afternoon after spending some time with someone I met in the Circle it hit me like a bolt of lightning – there was something I liked to do & people will pay me to do it! Within about the span of about one week I started my own business – as a professional organizer.  I've got several projects already in the works and it's noteworthy that my very first 20-hour package deal went to another woman in my circle. She wrote me a check at our last Circle meeting thereby officially making my wish come true." 
"I witnessed firsthand The Circle transform people. A profoundly elegant and powerful process developed by beautiful Laura Day and facilitated meticulously by Life coach Meg Daly, — Wisconsin's own 'Brene Brown'! Hugely warm, self-deprecating and funny! Do this program it will CHANGE YOUR LIFE!"
"Meg provides valuable tools for getting what you want in life. There are practical steps as well as "something magical" that happens as a result of the energy of the Circle. Megs helps everyone to feel excited and hopeful! No wish is impossible. The results of the Circle are amazing and the journey is fun. My wish was partly about growing my business and it has taken off! I can't wait to see what else I can accomplish using the tools I learned. Thank you Meg!!"
"I would highly recommend Meg Daly to lead your group through a Life Coaching session.  In a short time, she had our whole group of Nonprofit leaders realizing past thought process patterns that might hold us from our potential. I have never seen anything like it. Meg successfully provided the atmosphere to help us break down our own personal barriers which held us back.  Everyone who offers leadership training should include Meg in their portfolio of management trainers."
"I can now fully experience joy daily and trust co-creation within. The Circle framework has given me a foundation to respect and deserve myself more; worrying less. I can catch myself wasting time being 'upset' when my plan is not working and have faith in time I will understand and things always work out for the best. Maybe it's not the best plan for me or it is timing…I awake each morning looking forward to my adventure after being part of the Circle with Meg's leadership and support." 
"A lot of things surprised me ! Some of my deep seeded spiritual beliefs came to the forefront and I realized, very deeply, how important those beliefs are to me. I also realized how much I keep hidden : for safety, for self-protection, for fear of being judged by the world."
"I really enjoyed the Circle and learned a lot about directing intentions to the future that I want and letting go of negative things in my life. Meg is a wonderful coach and teacher and really gives great advice to everyone in the group. I would highly recommend the course."
"Meg has a great way of explaining the elements of The Circle and leading the novice through it. It's a great way to jump into the material with guidance, rather than reading the book and trying to implement the concepts on your own."
"I have read many "self-improvement" books and found some to be helpful and some not as much. This was more than a book..the class made the words real and have change within my life and myself. This connection helped me really reflect on what I want and who I am. I had originally felt some of this program may have been out of my wheelhouse, but after the first meeting…I knew I was wrong. The things that were "hard" for me were good for me. Being held accountable was what helped most."
"Meg helped me to successfully tackle issues that have been an ongoing source of stress and frustration in my life … She is incredibly perceptive."  
"Thank you for your kind words and sparking my soul on fire!!!  I can't wait for your next Daly ?!!" 
"After I listen to your blogs it feels like I have just had a spa treatment for my soul. Your complete sincerity and hope that your Mojo tips make our lives better comes through loud and clear. Thank you!!!!"
]"I like to think that you & your blog (enjoyed at home with a cup of coffee) make me a better person by thinking about my actions and rethinking new ways to be kind to myself and others. Peace, love & joy be yours!
"